Having as background the deep blue of Aegean Sea Nisiotiko is the classic ouzo of Samos Island, a soft, semi-sweet and mellow anise-based spirit, which combines the tradition of Mediterranean cuisine and the joy of great company.
Ideally matches with fresh or cooked vegetables, fried mezze (appetizers) and sea food.
Alcohol content: 40% Alc/Vol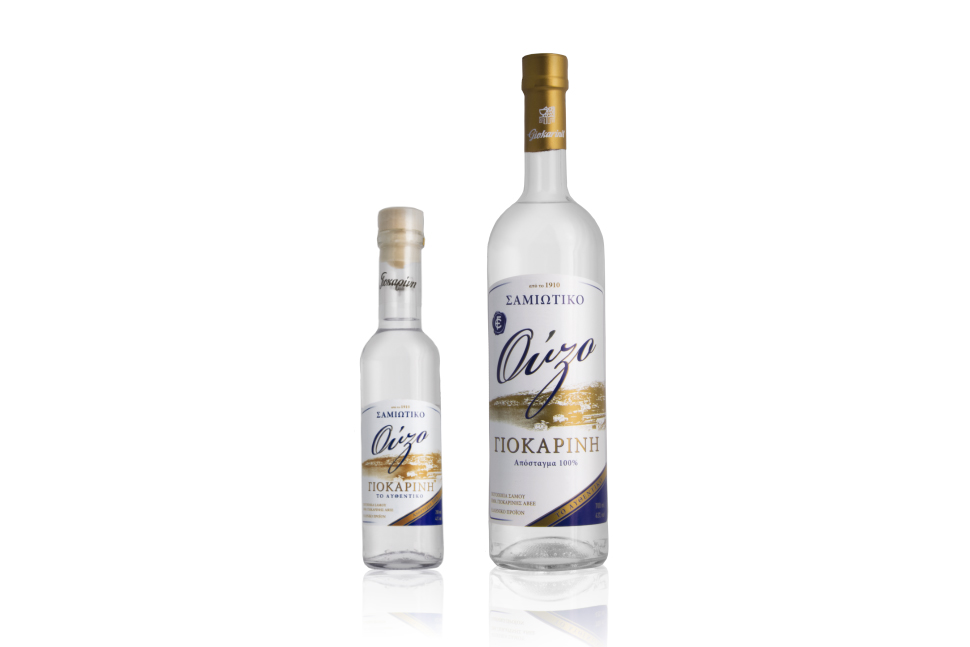 The dry ouzo with the distinctive aromas of anis combined with the rich bouquet of aromatic herbs and seeds that awakens the senses.
Ouzo of 100% distillation, created for the demanding ones and for those who seek the different.
Its strict character broadens the dainty horizon, it can be combined with smoked or cured meat and fish, as well as mature cheese.
Alcohol content: 42% Alc/Vol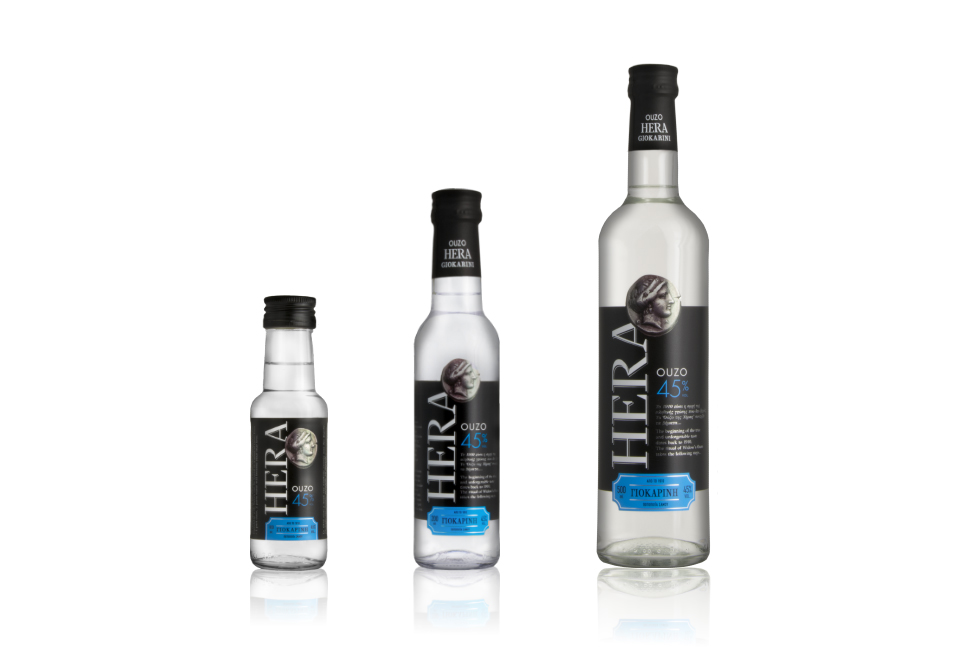 Ouzo Hera
Semi-sweet, aromatic and melow
A unique blend of three different distillates which create a tasteful experience. Ouzo Hera or else "glykanisato" meaning extra aniseed always impresses! A spirit with plethoric taste of anise, herbs and spices balance the high alcohol content, resulting to long-lasting aftertaste.

The aperitif which prepares the palate for extraordinary tasting wanderings.

Alcohol content: 45% Alc/Vol